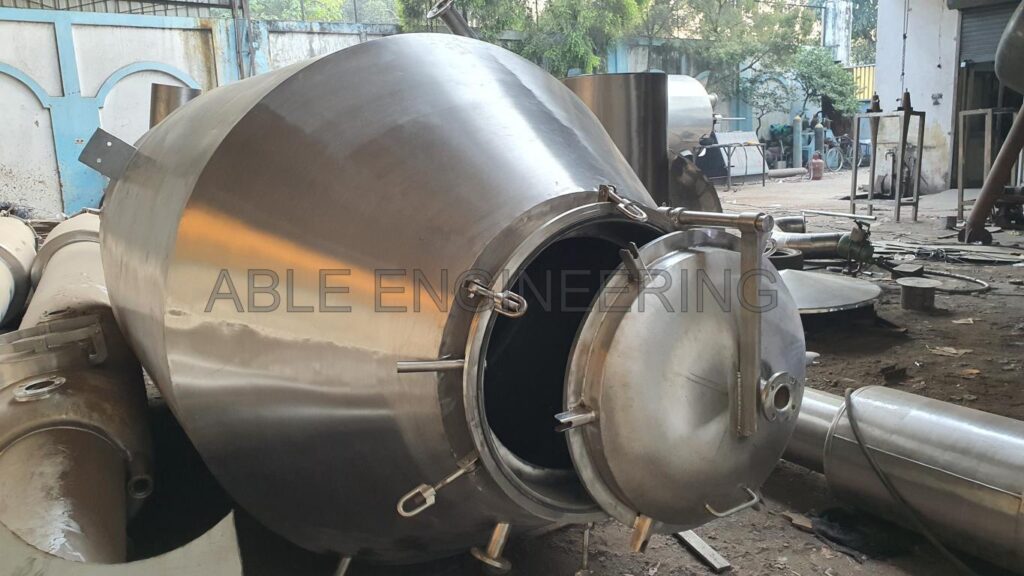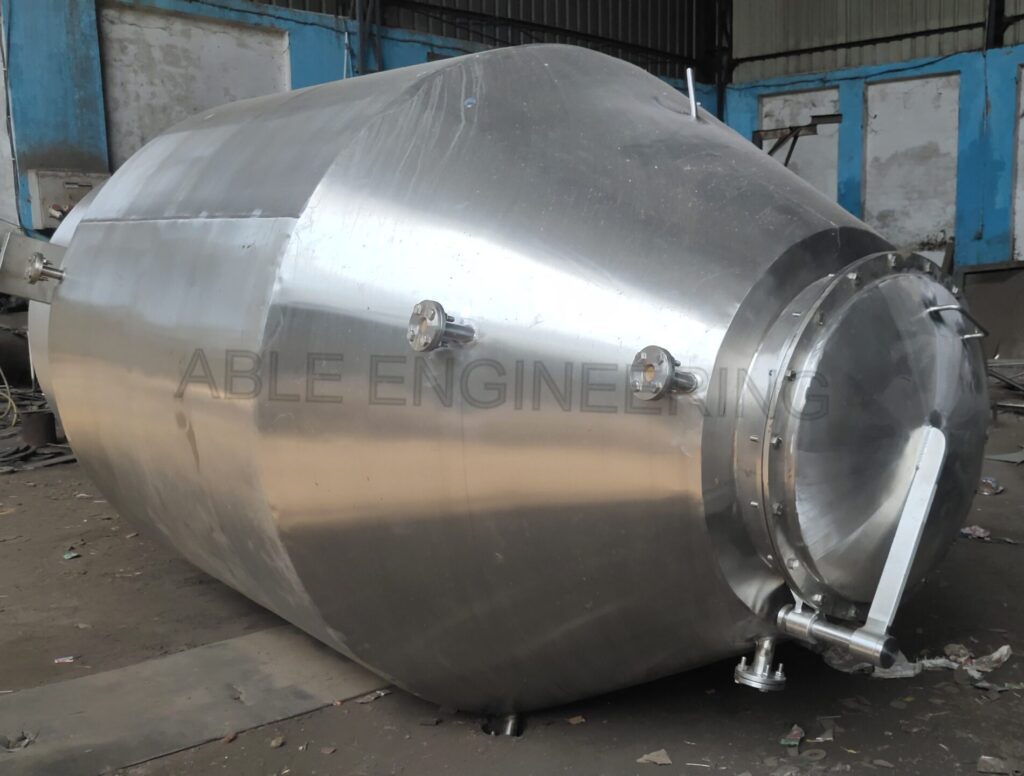 A percolator vertical extractor (bottom opening type) is used in the herbal and phytochemical industries for the indirect recovery of solvents by steam heating. Herbs loaded from the top manhole stay on mesh fitted inside the shell. Unlike typical vertical extractor design fitted inside of shell differently. The use of a bottom-opening manhole in a percolator saves time when unloading. It unloads many times faster than a typical vertical extractor.
Percolator Vertical Extractor (Bottom Opening Type) is designed and machined using flawless raw materials in compliance with international quality standards. A percolator vertical extractor (bottom opening type) is used to extract the active ingredient present in the dry herbs, seed powder, roots, and leaves using a suitable solvent.
Features of Percolator Vertical Extractor (Bottom Opening Type)
Dimple Jacketed.
Inbuilt Insulation.
Easy Bottom Opening Manhole.
Rugged construction.
Durable finish standards.
Corrosion resistance.
Hassle-free operation.
Low power consumption.
Long service life.
Able Engineering is a leading manufacturer in India, and its equipment has been successfully installed in a variety of plants. Our extractors are highly durable and known for their alignment and balancing. By inculcating ultra-modern technology, we manufacture these extractors using premium-quality stainless steel and other raw materials, with the help of our best team of experts. Moreover, our clients can avail the highly durable percolatorfrom us at reasonable prices.
Able Engineering is a fabrication company that offers our clients a wide breadth of experience and knowledge. Our team of professionals has vast experience in the Herbal Extraction Plants & Herbal and Solvent Extraction Plant Machinery, Pharmaceutical Plant Machinery, Food Processing Plant & Food Processing Plant Machinery and Dairy & Milk Processing Plant and Machinery, Chemical Plant Machinery and Calcium Machinery plants. This combination of steel fabrication, rolling, forming, and welding, together with a working knowledge of the industries served, allows us to provide a full and comprehensive service with the aim of complete customer satisfaction.
---