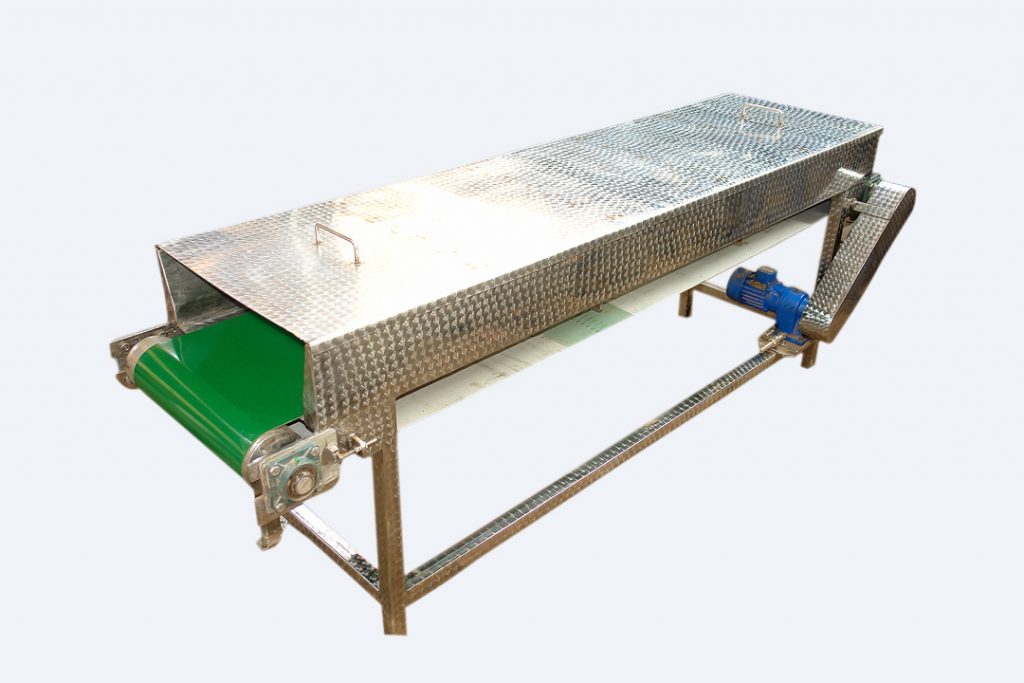 Belt conveyors are widely used for the purpose of transferring the material from one point to another in Food Processing Plants. This efficient mechanical device has made the process of conveying materials very easy and quick. A belt conveyor system consists of two or more pulleys with a closed loop of carrying medium "The conveyor belt" that rotates about them. One or both of the pulleys are powered to move the belt and the material on the belt forward. The powered pulley is called the drive pulley and the unpowered pulley is called the idler pulley. These Conveyors are known as the most modern material handling system for transferring light or medium weight loads. The Belt Conveyors can be manufactured according to the client's requirement. The Stainless Steel belt conveyors are highly efficient and durable.
Able Engineering is a leading manufacturer of Food Processing Plant Machinery and provides the best quality belt conveyors at reasonable prices.
Some Of Its Features:-
It can convey a large volume of materials easily.
Increases the productivity level rapidly.
Low power consumption.
Reliable and efficient.
Long service life.
Easy installation.
It gives relief to the labor efforts.
The material can be transported in all directions vertically as well as horizontally.