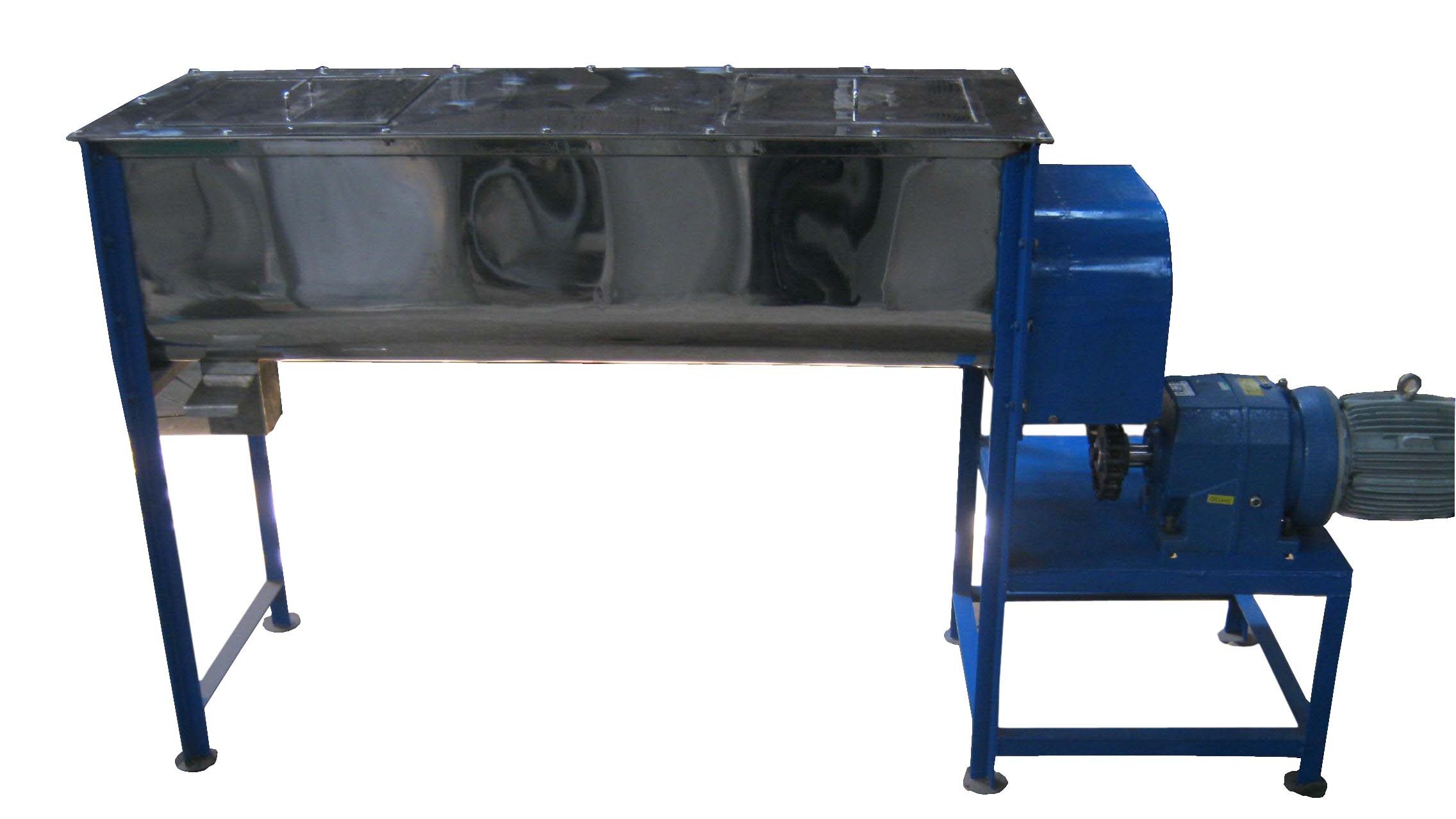 Able Engineering is a leading manufacturer of stainless steel double ribbon mixers to be used in food processing. The double ribbon blender machine consists of U-shaped containers, ribbon mixing blazes and transmission components. These Blenders are widely used for mixing dry powder, which is usually a free-flowing solid substance. The Double Ribbon Blender agitator is valued for its thorough mixing. It consists of an inner and an outer ribbon providing counter-directional flow while keeping the product in constant motion throughout the vessel. Inside ribbons move materials toward the ends of the ribbon blender whereas the outside ribbons move material back toward the center discharge of the ribbon blender. It combines the work of a double coil, that is to say that the inner ribbon ensures the intimate mixing of the ingredients in one direction, while the entire bottom of the mixer is scraped by the outer ribbon.
Able Engineering is a leading and well-known manufacturer of Food Processing Plant machinery in India. It provides the best quality double ribbon blenders at reasonable prices.
Some of Its Features:-
The operating process is clean and hygienic.
Long durable life.
Its design allows shorter batch cycle times due to its increased mixing efficiency.
Best Suitable for mixing both solids with solids and solids with liquids
Large volume capacity.