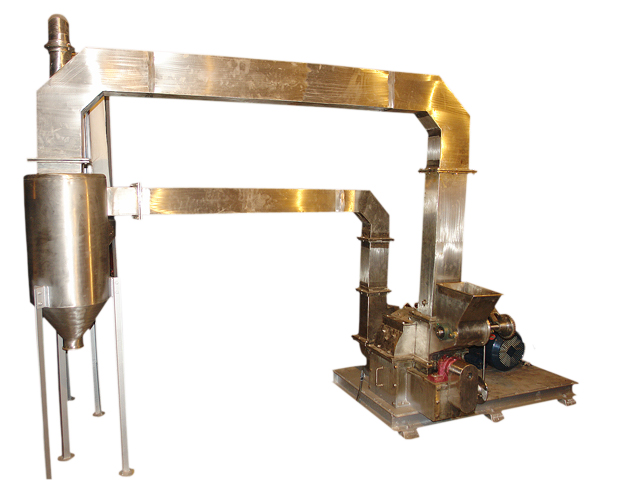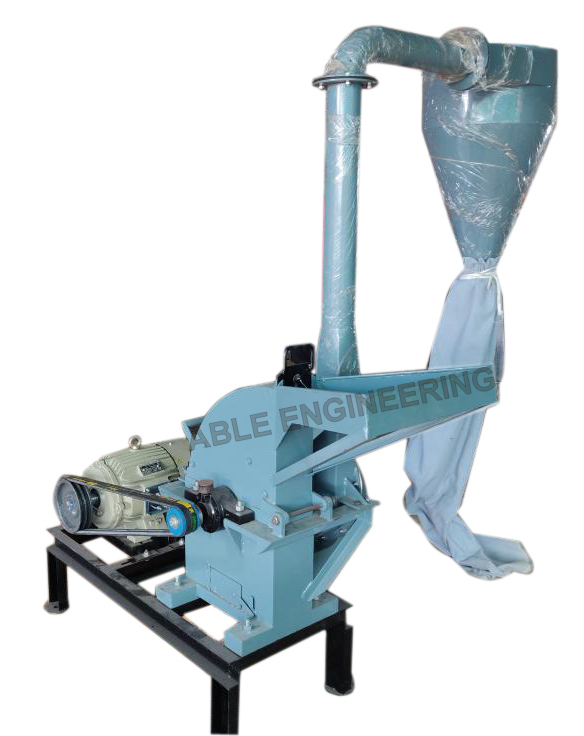 Raw Herbs Grinder (Herbs Pulverizer) is used in Herbal Extraction Plant, Phyto Extraction Plant, and Pharmaceutical Plants to make powder of different material. A pulverizer or grinder is a mechanical device used for grinding many different types of materials. In Raw Herbs Grinder Raw material feed in rotary feeder from inlet hopper and spills into the grinding chamber. Strong hammering breaks lumps into small particles. At the same time air stream blowing through the Pulverizer carries the ground material towards the outlet. Whizzer classifier doesn't allow oversize particles to pass and returned them into the grinding chamber. It re-grind the particles and reduces up to acceptable size. The fan is working for conveying particles passing from Whizzer and send them to the cyclone collector. Three-way connection Cyclone & dust collector (fabric type) provides clear air to the mill and keeps the entire operation free from dust too.
Able Engineering is a leading and well-known manufacturer of Herbal Extraction Plant and Herbal Extraction Plant Machinery manufacturer in India and provides high-quality Raw Herbs Grinders at affordable prices.
Features of Raw Herbs Grinders:-
High-speed rotor assembly two-way reversible hammers/beater.
Easy to clean and maintain.
Easy to operate.
Available in different sizes and models.
Long-life durability.
Easy access to impact pulverizer interior through dual access doors.
Low power consumption.
Cold and silent running Dust-free operations.
Robust Design.
Reliable.