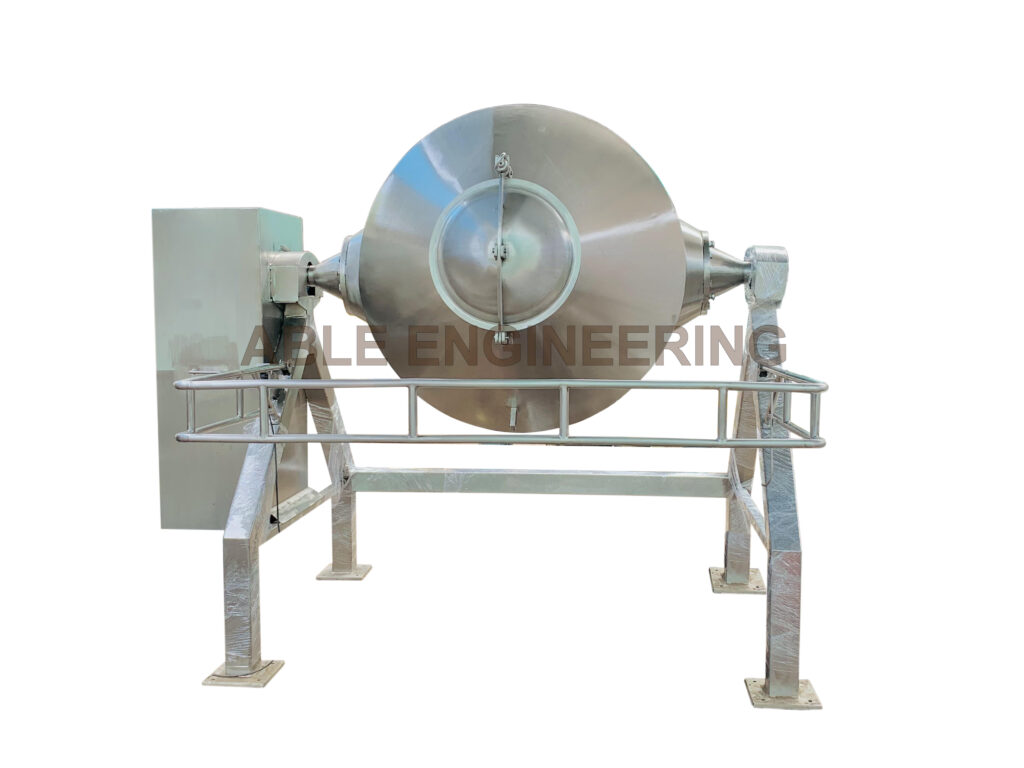 The Double Cone Blender used in the Herbal and Phyto Extraction Plant and Pharmaceutical Plant for mixing dry powder and granules homogeneously. Double cone Blender discharge height varies as per the capacities of different models. A suitable manhole for charging is provided with SS-cover & locknuts. Able Engineering is a leading manufacturer of Herbal Extraction Plant and Herbal Extraction Plant Machinery Manufacturer in India.
A Few of the many key features of this product are given below
Features of Double Cone Blender:
Model – 10 to 5000 Liters capacity
Its conical shape at both ends enables uniform mixing and ease.
Ideal for powder mixing for capsule section.
For Uniform mixing of dry powder and granules.
Available in GMP model.
The static balance of the cone protects the gearbox and motor from any excessive load.
Paddle-type baffles can be provided on the shaft for better depending upon the characteristic of the product.
Low-speed tumbling action also suites to blend very dense materials.
Efficient Mixer.
Easy to charge and discharge.
Take maximum care to ensure the safe operation of the unit.
Optional:
Available in STD/GMP models
Construction SS 304 / 316 / 316L
Butterfly valve for discharge
Safety railing for operator safety
Variable Speed drive optional
Flame-proof motor, push-button station, and limit switch.