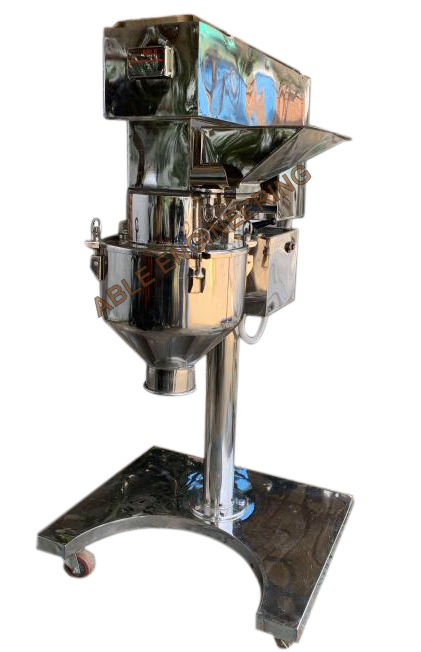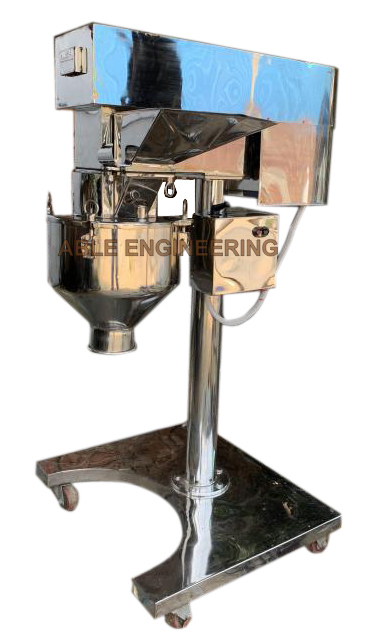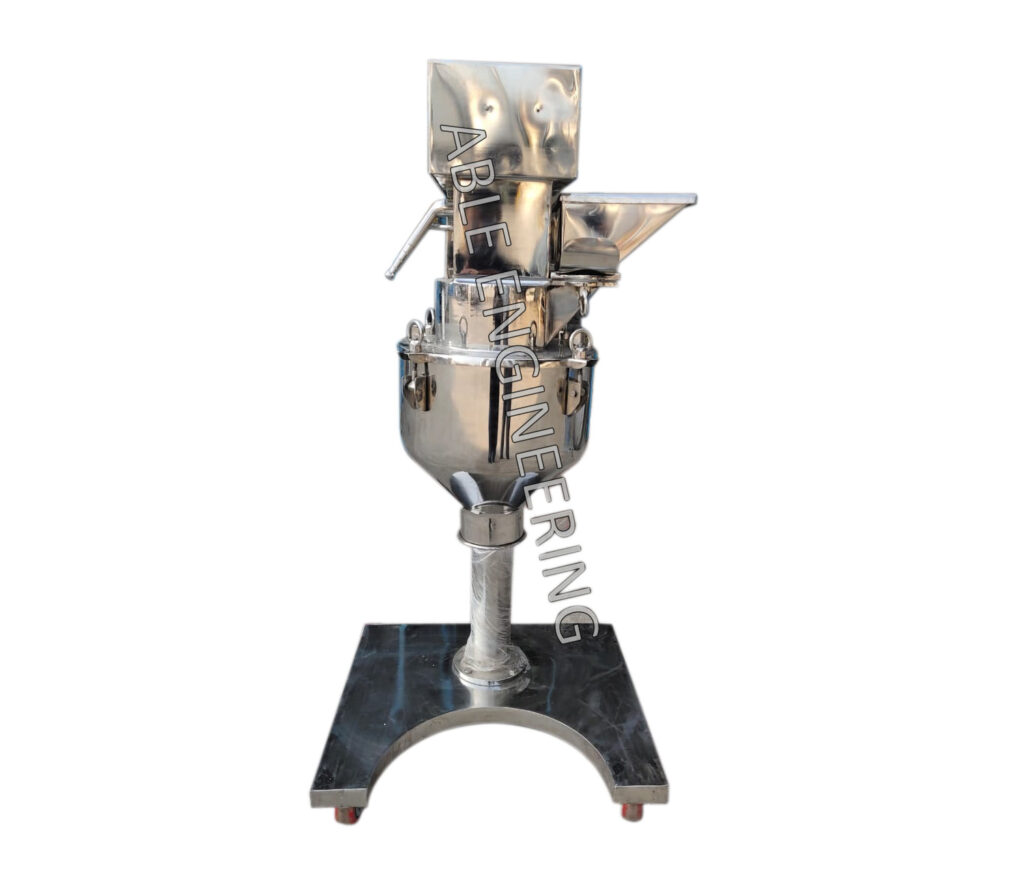 Multi Mill is widely used for wet and dry granulation pulverization in Herbal Extraction, Pharmaceuticals Plants, and calcium plants. It operates on the principle of variable force swing beaters having both knife and impact edges, rotating within a selected screen to get the required size reduction. The material fed into the hopper goes down to the processing chamber where it moves to the periphery and passes through the screen radially and tangentially. Able Engineering provides high-quality Multi Mill at reasonable prices.
Features:
cGMP point of view machine is provided with SS cladding on base, pillar, machine chamber, SS cover on motor. No exposed painted surface on top of the machine.
Beaters and shaft are made of stainless steel 316 quality and beaters are further hardened & Beaters are fitted on a shaft.
The direction of beaters can be changed by a reversible switch.
Beaters assembly is swing type, dynamically balanced, which reduces vibration and noise level and increases bearing life.
12 nos. Beaters are of knife and impact edges & 2 nos. beaters are of scrapper blade types.
All contact parts are made of SS 316 quality and can be easily & quickly dismantled and cleaned.
Cylindrical screen for higher output.
Flameproof electrical components can be provided at extra cost.
Technical Specification :
| | |
| --- | --- |
| Model | NI-MM-200 |
| Out put * | 50 kgs To 200 kgs/ Hour. |
| Rotor Assembly Dia | 250 (Approx) |
| Rotor Speed | 750/1500/2300/3000 R.P.M. Optional |
| Beaters | 12 knife & impact edges & 2 Scrapper Blades |
| Screen Dimensions | INNER DIAMETER – 260 mm HT- 135mm |
| Motor | 3.0 HP, 1440 RPM, 440 V 50Hz, 3 Phase |
| Starter | Standard Starter |
| Material Charging Height | 1445 mm (Approx) |
| Overall Dimensions (mm) | 870 x 965 x 1630 mm (H) |
| Net Weight | 275 KGS (Approx) |
| Gross Weight | 425 KGS (Approx) |
| Case Dimensions (mm) | 1200 mm X 1250 mm X 1860 mm (ht) |