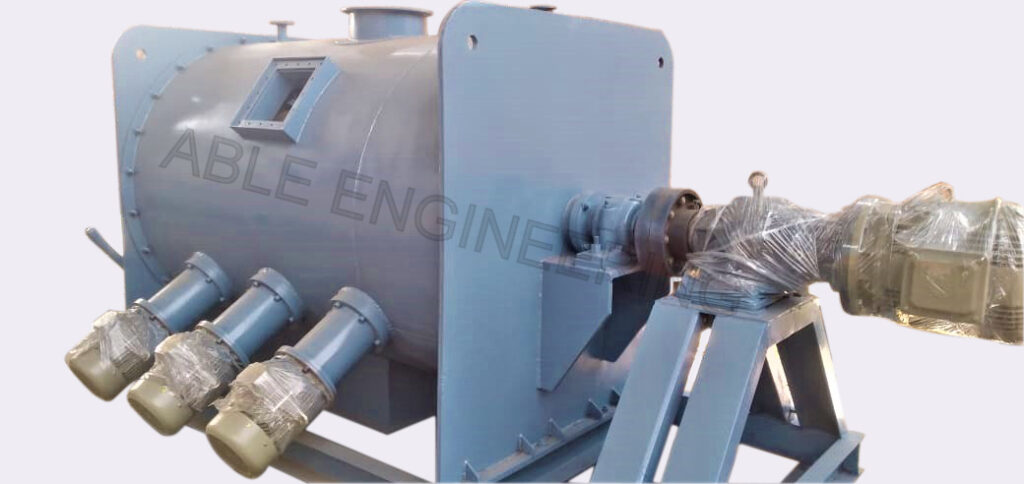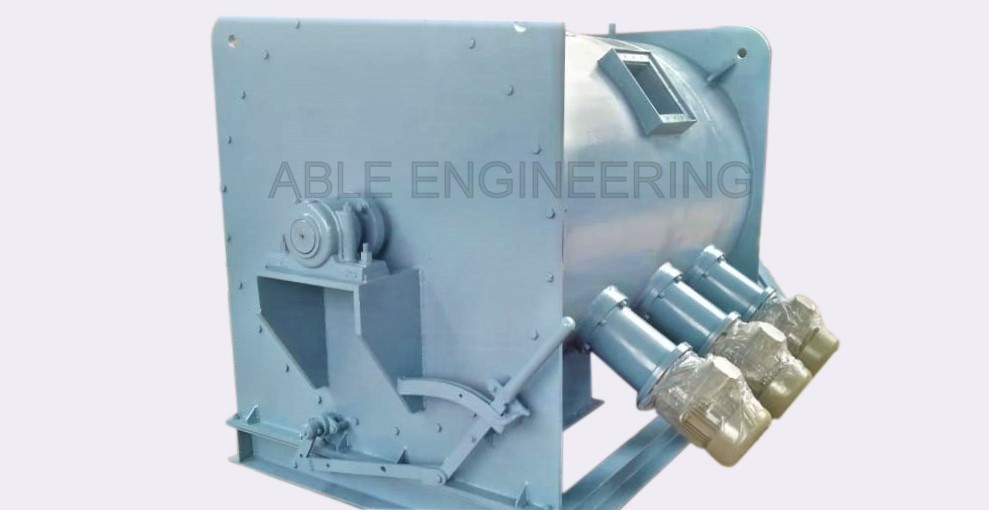 Plough Shear, also known as Ploughshare, is a mixer that is mainly used for processing powder, granulates, grains, fragile material, viscous products & cement concrete materials. This works best in many industries. This design is for heavy duty blending of both Dry and Wet materials.
Plough Shear Mixer creates a mechanical fluidized bed mixing action. This mixer has a very good mixing effect for the materials which posses a great difference in grain and density.
Able Engineering is a leading and well-known manufacturer of Chemical Plant and Chemical Plant Machinery manufacturer in India and provides high-quality Plough Shear Mixers at affordable prices.
Working Principle:-
The plough shear mixer consists of a cylindrical drum containing plough shaped mixing elements mounted on a horizontal shaft. The position of agitator's shaft is in the center of the drum and has welded/bolted arms on which the "Plough" shaped mixing elements are mount. Because of these plough shaped mixing elements the plough shear mixers got its name. Independently driven high-speed choppers may be installed to disperse agglomerations and control granulation during the mixing process.
Standard Features:-
Stainless Steel/Mild Steel construction.
One end bolted and one end welded.
Normal Temperature and Pressure inside mixer.
Gear Reducer Motor.
Air Purge Seal + Gland Packing Seal.
Pneumatic Operated Outlet Valve