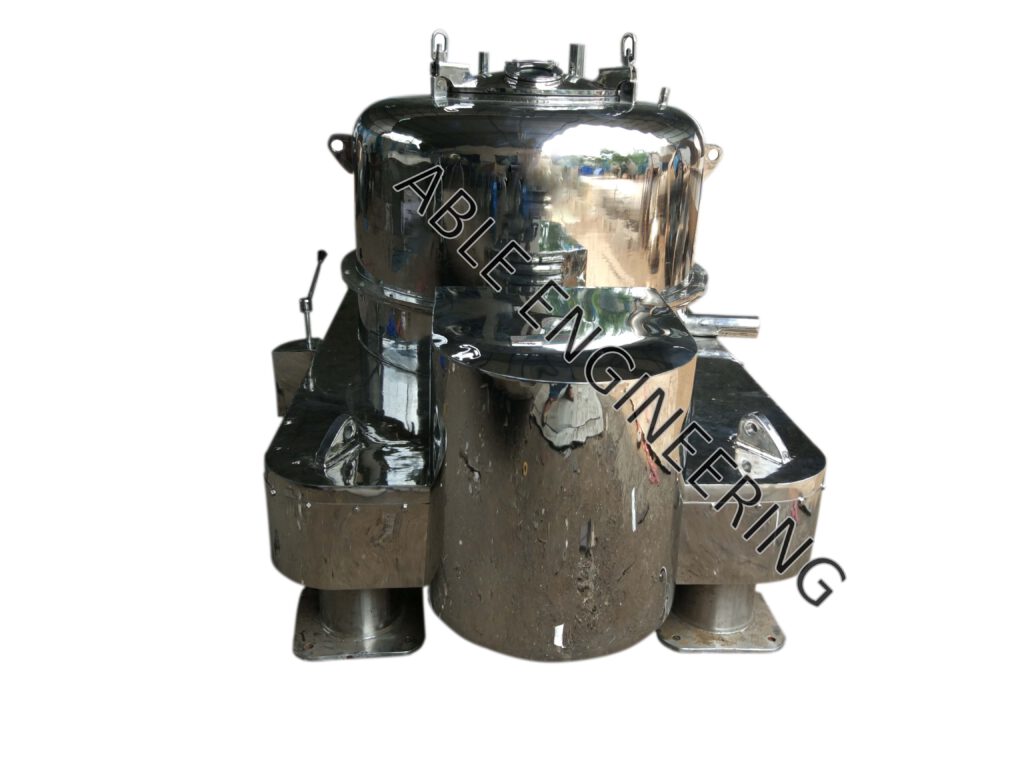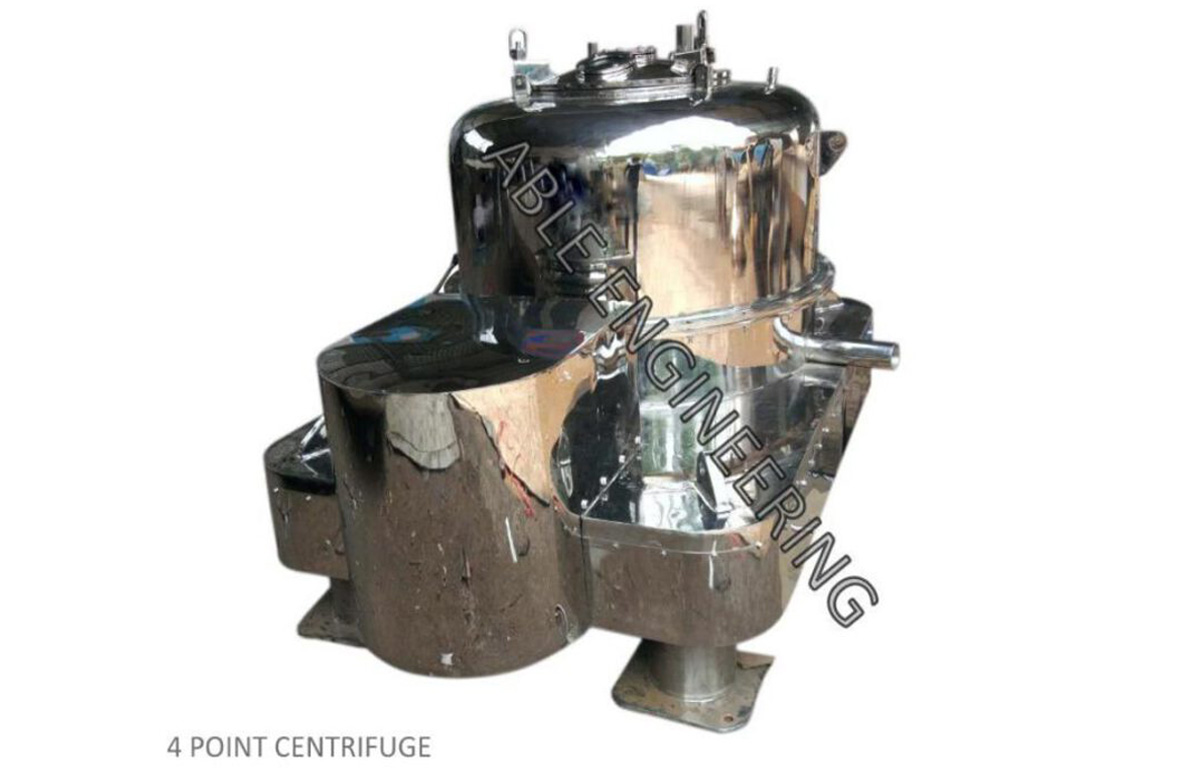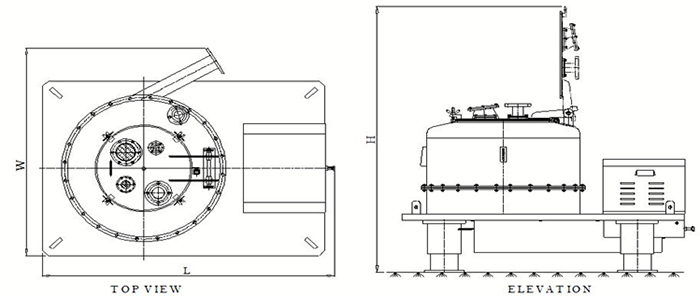 Able Engineering is a leading manufacturer of a four-point centrifuge machine. A centrifuge is the most energy-efficient machine that separates a solid from a liquid. At high rotational speed, four-point centrifuge separates components of different densities. Centrifuge machine is a unique energy-efficient machine that works by spinning a vessel containing the material to be separated at high speed, the centrifuge spins at high speeds and pushes the heavy particles usually the solids to the peripheral side of the vessel in addition to swinging its contents around and using their inertia to make them separate. Able Engineering is a manufacturer, supplier, and exporter of highly durable and energy-efficient centrifuge machines in India.
How it works:
In basket centrifuges, the solids & liquids are separated by centrifugal force using a filter media (usually a cloth) mounted over supporting mesh, which are together supported inside the rotating basket. The slurry to be filtered is fed through the feed nozzles to the basket and due to centrifugal force, the liquid is forced out through the filter media while solids are retained within the filter media inside the basket. These solids, then separated or discharged by various discharging methods, namely – manually, bag lifting basket, through scrapper, operated manually pneumatically / hydraulically, for which different models are available.

Features of Four-point Top Discharge Centrifuge
Bottom driven Manual top discharge.
Dynamically balanced SS 304 / 316 inner basket.
Bearing housing from graded C.I. with SS lining.
Manual band brake.
Main shaft – EN 24, hardened and ground.
Fabricated outer body with Interlock safety cover.
Clutch pulley / fluid coupling to reduce the initial heavy load on the motor and provide gradual acceleration with the help of the necessary belt drive.
Comes with supporting system -inertia plate 50 mm MS lined by 2mm SS 304 with Visco damper.
Advantages of 4 Point Mounting:
The level of vibration is much lower & operates very smoothly.
Can be mounted on the upper floor and can be easily relocated.
Almost negligible maintenance cost.
The working area is free from abstracts and a clean area can be maintained.
| | | | | | |
| --- | --- | --- | --- | --- | --- |
| MODEL | 24″ x 12 " | 32″ x 16 " | 36″ x 18″ | 48″ x 20″ | Unit |
| Basket diameter | 600 | 800 | 900 | 1210 | MM |
| Basket height | 300 | 400 | 400 | 490 | MM |
| Filter surface Area | 0.57 | 1 | 1.32 | 1.86 | MM |
| Useful volume | 45 | 100 | 150 | 280 | DM3 |
| Max. load | 45 | 100 | 150 | 300 | KG |
| Max. load @ Bulk Density 1.0 | 1200 | 1100 | 1100 | 900 | RPM |
| Motor power for main drive | 3 | 7.5 | 10 | 15 | HP |