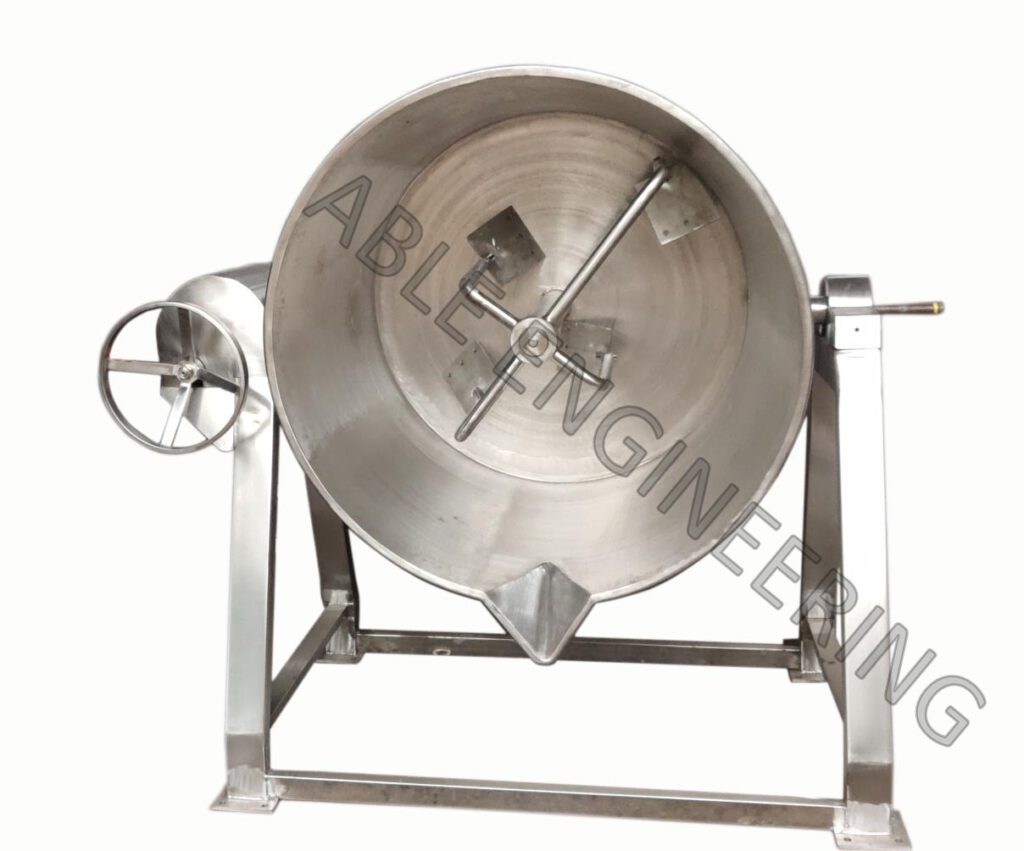 The Tilting Paste Kettle is designed for paste preparation. The jacket is for passing steam to melt down the product to make a paste. It has a universal application, resulting in uniform melting. The tilting type arrangement makes it easy to unload the paste into any Vessel Or Container. The material is put in the kettle and added water till desired thickness is achieved. The kettle is heated till the material melts and a thick paste is achieved. This tank is designed to meet the missing needs of a wider range of products under varied operating conditions in chemicals, Foods, Cosmetics, and the Pharmaceutical Industry. Able Engineering is a leading and well known manufacturer of Pharmaceutical plant machinery and provides the high-quality Tilting Paste Kettle at a reasonable price.
Some of its Features:
All contact part are of SS 316 as per GMP standard.
Hemispherical design for proper mixing paste.
Jacket provided with steam/thermic/fluid heating arrangement.
Driven by a motor and gear box assembly mounted on top.
Tilting arrangement for kettle is provided for discharge of starch paste.
To avoid heat loss heating insulation is also provided.
Anchor type impeller design for proper mixing of paste.
Ensures safe earthing system.
Hydraulic lifting and lowering arrangement as an option.